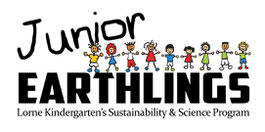 LORNE KINDER IN VICTORIAN
'EARLY LEARNING SERVICE OF THE YEAR' FINALS
We are delighted to announce our wonderful Kindergarten has been selected as a finalist in Sustainability Victoria's 'Early Learning Service of the Year 'competition. For our educators the recognition comes after many years of developing an environmentally and scientifically sound, play-based curriculum.
Being shortlisted for these awards is also further proof our curriculum is 'Exceeding National Quality Standard' as rated by the federal Australian Children's Education and Care Quality Authority (ACECQA)
As part of our evolving sustainability strategy, our efforts were recently combined to form the Junior Earthlings Sustainability & Science Program; a program unique to Lorne Kinder designed to foster student awareness, engagement and delight in the natural world through play. As part of the project a River Creek Bed and Ecosystem with a rain water tank and hand pump were installed in the Kinder garden.
Through an integrated teaching and learning approach, our goal is to engage children in Natural, Social and Formal Sciences to ensure understanding of Sustainability is broader than simply being waste savvy and water wise.
The hotly contested state-wide ResourceSmart Awards recognise Schools and Early Learning Centres for educational excellence and pro-active environmental mindfulness. Sustainability Victoria also delivers these awards to celebrate inspiring actions of educators whose activities are contributing to great educational outcomes for Victoria's young people.
Lorne Kindergarten's Junior Earthlings program continues to grow with plans in place to develop a Wild Space, extensive produce garden and community composting site. We hope to encourage the kinder community to utilise the initiatives by inviting kinder families to use the produce and drop compostable rubbish back to the kinder.
The 'Early Learning Service of the Year' will be announced at a gala event at the Melbourne Convention Centre on October 14, 2015 and there are prizes and grants offered to winners. The Awards ceremony, hosted by event Sponsor Channel 10, will showcase a variety of youth focused sustainability projects while providing our educators with an invaluable opportunity to network with other industry leaders in education and environmental awareness.

---